☆ The construction of the Zaige base was conducted according to the national "five district and one center" requirement
One、Products exhibition area
Holding Regular renewable resources industry expos; exhibitions for renewable resources, machinery and parts, daily products; information service center, collecting and publishing all kinds of information related to renewable resources; business center, providing services for the enterprise and the customers in the base.


Two、Products transaction area
Conducting the whole designing and construction through trading products classification to form intensive operation, the main functions of this area include the operations of the old machinery equipment and parts, scrap plastic, scrap iron and steel and other waste materials and auxiliary materials, products business etc.


Theer、Sorting and processing area
Professional classification processing is adopted for the sorting and processing of the renewable resources sent to the base so as to lay a good foundation to improve the level of resource recycling. The including the sorting and processing of scrap iron and steel, scrap automobile, waste electronic products, scrap non-ferrous metals, waste plastics and waste tires.


Four、Storage and distribution area
The area for the relevant waste materials sent to the base to be under unified recycling, sorting, loading and unloading, distribution, transportation, storing, inquiries and other services.


Five、Supporting service area
This area includes the area for integrated office, management, accommodation, living, shopping, banking, security, posting, communication, catering, entertainment, parking and other related supporting service facilities.


Six、Information Center for transaction Training
Information management and system daily management for Renewable resources recycling industry, the main functions include: purchasing and selling information of the industry (sales, purchase price, purchasing and selling speed, the variety of renewable resources and the proportion of purchasing and selling etc. ) , the basic financial situation and so on.
Seven、Infrastructure and public utilities
Including : Road, pipe network, communication system, water supply and drainage system, power supply and other infrastructure construction such as the constructions of sewage disposal center, Centralized storage and disposal center of solid waste, and ecological green area.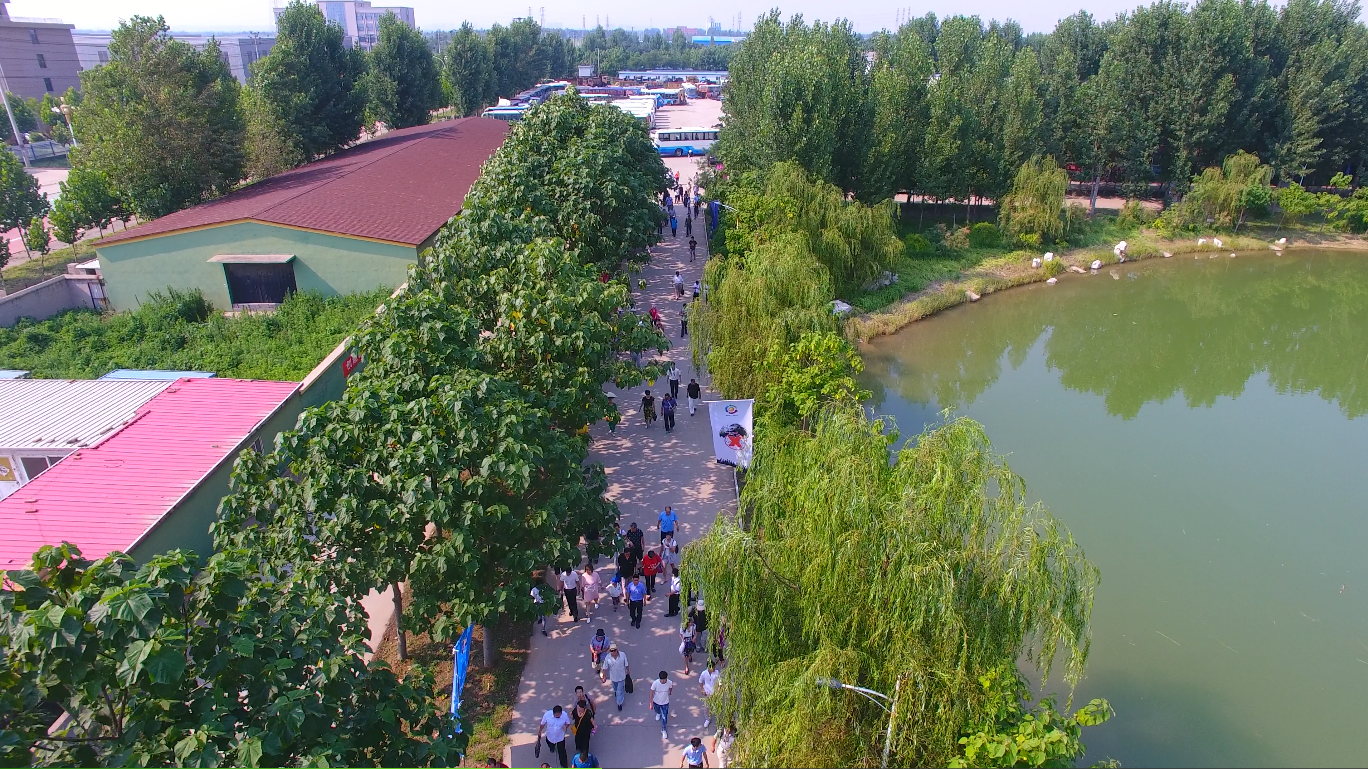 ☆ Base construction: Supporting service area

☆ Base construction:The trading training center
The construction of the company base was conducted according to the national "five district and one center" requirement , providing real-time transaction information of renewable resources industry for the enterprise, providing training and supplying of professional personnel of renewable resources industry for enterprises, at the same time, providing storage, display, trading venues for enterprises.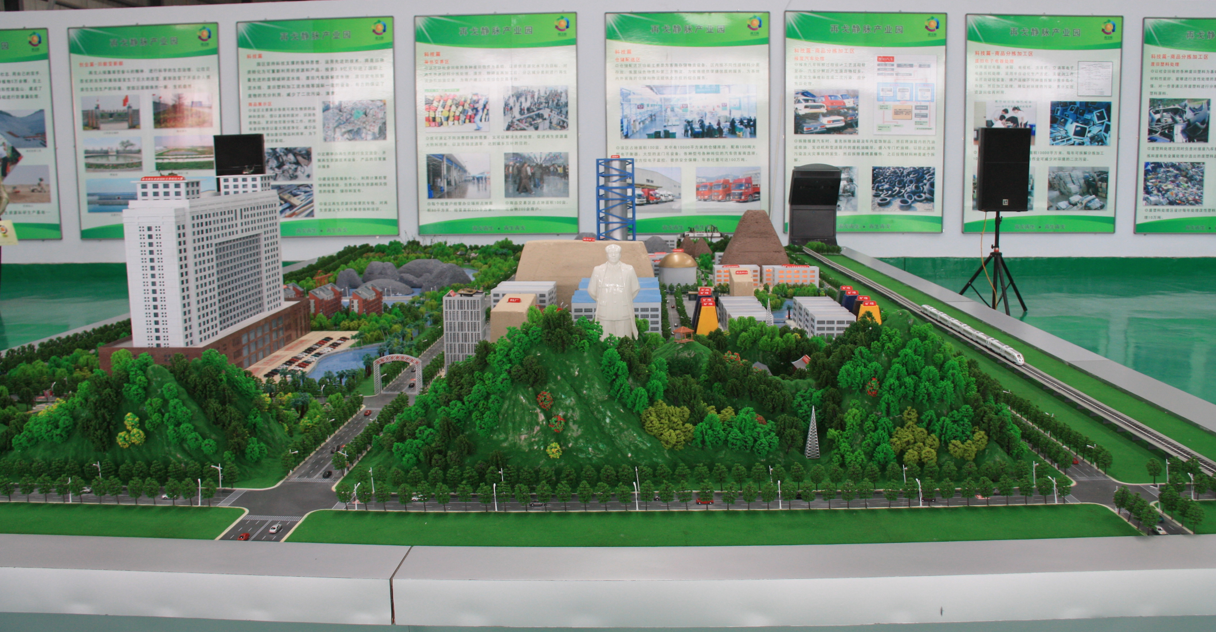 ☆ Base construction:sand table model of the base